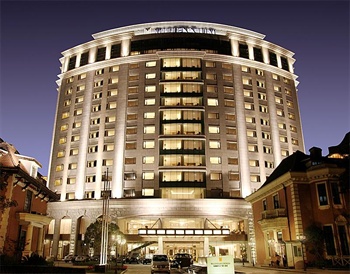 The Millennium Hotel Chengdu provides a great place for travelers to relax after a busy day. The Millennium Hotel Chengdu is an ideal choice for travelers who want to take in the sights and sounds of Chengdu.
With Chengdu Railway Station just 11km away and Shuangliu International Airport only 13km away, transportation is very convenient. Transportation around the city is also convenient, with Shenxianshu Metro Station within walking distance. Famous attractions Memorial Temple to Military Marquise Zhuge Liang and Jinli are just a short taxi ride away.
In their spare time, guests can explore the hotel's surroundings. For guests' convenience, airport pickup can be arranged. This Chengdu hotel offers parking on site.
Our guests rate this hotel as one of the best hotels for cleanliness. This hotel is a popular accommodation for guests traveling for business.